Liposuction
Liposuction is a localized obesity solution intended to remove fat deposits and shape the body.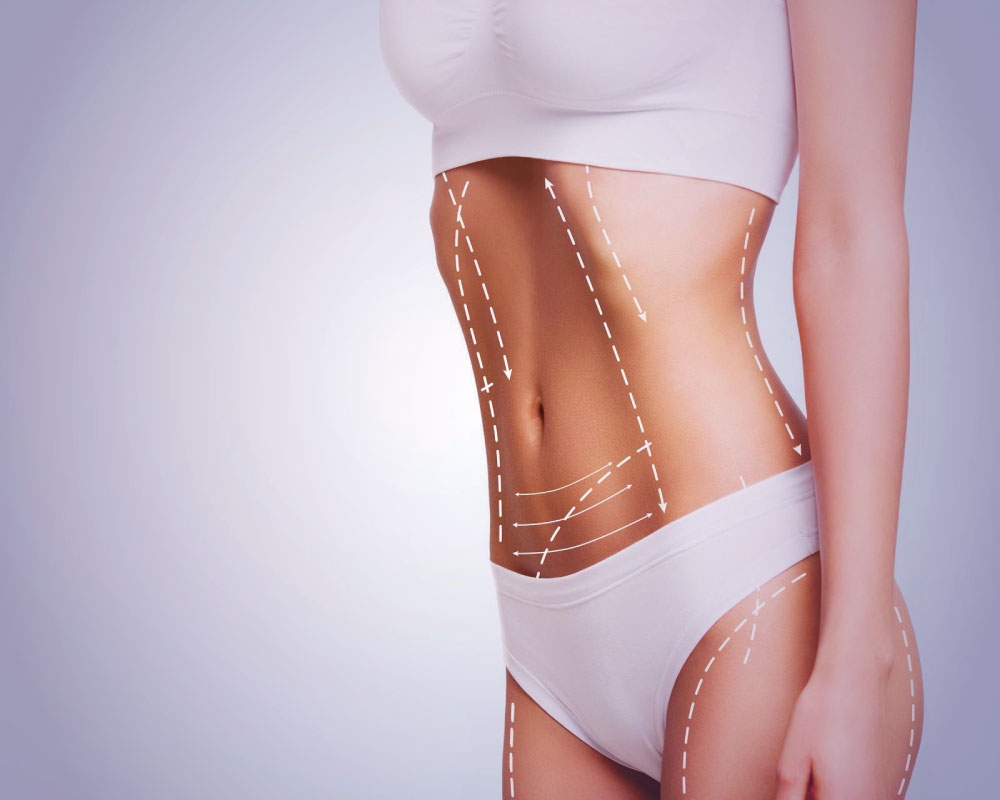 Persons with localized fat may decide to have liposuction to remove fat from that area.
Liposuction is a procedure for shaping the body and is not recommended for weight loss.
Fat is removed from under the skin with the use of a vacuum-suction cannula (a hollow pen-like instrument) or using an ultrasonic probe that
emulsify fat (breaks up into small
pieces) and then removes it with
suction.
Is liposuction for me?
The best candidate for this procedure is a person of average or slightly above-average weight, in good health, with a localized area of fat that does not respond well to diet and exercise.
Areas most commonly treated with liposuction include the chin and neck, hips, abdomen, thighs, and buttocks.
This procedure also may be used to treat a condition called gynecomastia, or
male breast enlargement, which occurs among both teenage and adult men.
What to Expect?
During liposuction, the fat cells are removed permanently, so if you gain weight after the procedure it usually will not concentrate in the area that was treated.
However, it is important to understand that your procedure will not prevent you from gaining weight. To keep your new shape and new weight after liposuction, you must follow a proper diet and exercise plan.
Can liposuction be completed in more than one area at the same time?
Yes, liposuction can be done on more than one area at the same time if the amount of fat removed does not exceed the recommended amount within the limits of safety.
Does liposuction produce permanent results?
Fat cells removed during liposuction can never grow back. However, to maintain your body shape after your procedure, you need to watch your weight. The results will be permanent as long as you maintain your post-operative weight.
Recovery Following Liposuction
You will need to wear a garment, similar to biking shorts, for 4-6 weeks to be worn under your clothes like underwear.
You can start to shower the day after surgery, wash the garment, and then re-apply it.
Some pain and bluish discolorations of the skin may occur temporarily in
the first few days may occur.