Brachioplasty (Arm Lift)
What is Arm Lift?
Excess skin on the underside of the upper arms is often the result of a pregnancy, an extreme weight loss or aging. An arm lift, also known as brachioplasty can be the solution for a loss of skin elasticity or excess skin.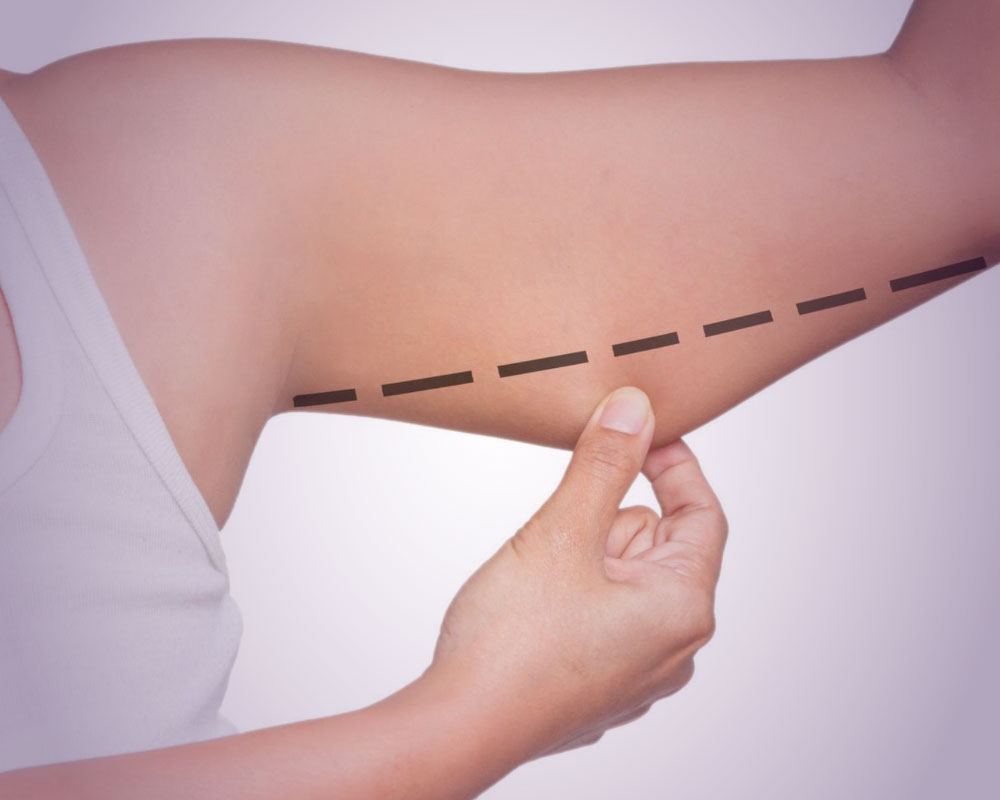 The arm lift is a standard surgical procedure mainly performed for aesthetic reasons. This surgery takes two hours and is done under general anesthesia.
An arm lift procedure involves excess skin removal, mostly on the inside of the upper arm, making the skin tighter again.
An arm lift is often combined with a liposculpture, a procedure where subcutaneous fatty tissue is taken away.
Is Arm Lift for me?
If the underside of your upper arms are sagging or appear loose and full due to excess skin, this procedure may be right for you.
What to Expect?
To make the scar as least noticeable as possible, excess skin is removed on the inside of the upper arm. So the scar usually goes from the armpit to the elbow and it can be reddish and knobby during the first few months.
A year after the arm lift the scars will fade and become smoother. Till then, the scar needs to be protected against the sun.
The results of arm lift surgery will be long-lasting, provided that you maintain a stable weight and general fitness. As your body ages, it is natural to lose some firmness in your arms, but most of your improvement from surgery should be relatively permanent.
Arm Lift Recovery
Arm lift surgery is performed as a day surgery procedure. A friend or relative will need to come and pick you up and stay with you at home for at least 24 hours.
After the operation, in addition to any bandages placed over the incisions, the upper arms will be contained within an elastic (compression) bandage to reduce swelling. Patients are usually able to start showering and washing over their incisions the day after surgery.
This procedure normally only requires a few days of downtime. It may take up to four weeks for the bruising and swelling to recede, however. Patients should refrain from any strenuous activity for four weeks.